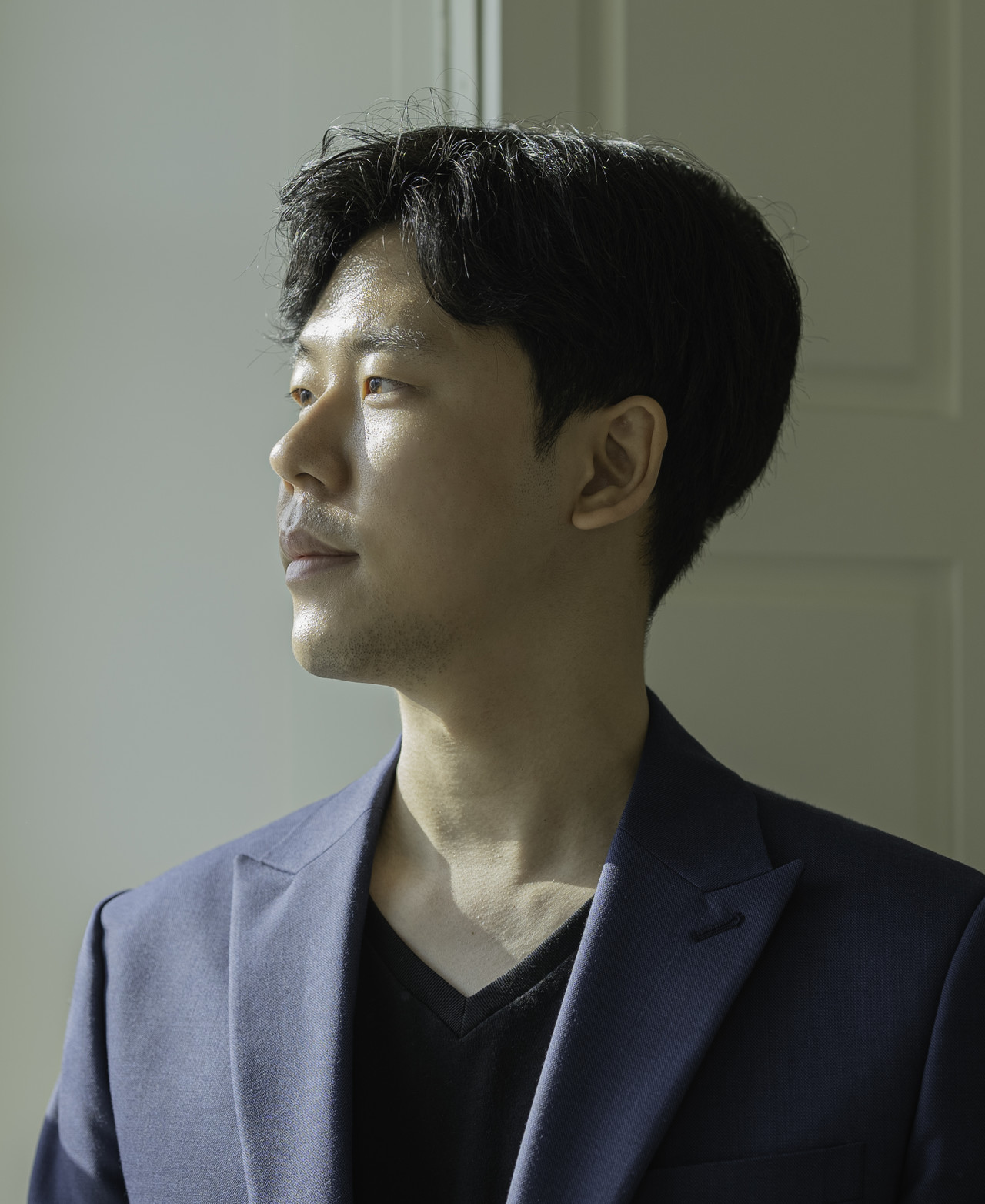 CEO
Chankwook Park


"The saddest thing was that I couldn't meet my family or friends outside such as in cafes and restaurants. That was because the slightest discomfort would cause severe pelvic and back pain when I was seated. I always carried many assistive devices, but they didn't help because if they don't fit the shape of the chair, they are useless. I was mentally and physically exhausted from not being able to do anything to relieve my pain even though I paid for
expensive treatment and medication."
Having experienced difficulties with ankylosing spondylitis
and a spinal disc, I felt the need for an ergonomic chair that can comfortably maintain a healthy life with an upright posture.
The NOOGI chair was created with the belief that a really good ergonomic chair should be able to prevent various diseases by stably balancing the body.
We invite you on a journey toward a healthy life.
The year 2013, 72kg
I was an ordinary student who loved playing sports.
The year 2014, lost 10kg
(Diagnosed with Rheumatism and Degenerative Disc Disease) Expended 12,000 dollars a year in treatment.

Many efforts to recover my body
and get back to my healthy daily life.
A duty for everyone who wants a healthy life
My life has been changed by extreme back pains when I was 25 years old in 2013. I almost lay on the bed for 16 hours per day, and I could not imagine how to live the rest of my life in such pain.
One day, one of my friends told me "How about doing something helpful for sick people like you?" I deeply thought about what I could do for a half year, and I realized that my sick body, which could not sit properly, was the best sample and decided to develop a "functional chair" that allows me to sit comfortably without back pains.
Because I majored in business, not medical engineering, I started studying anatomy and learned medical knowledge by interviewing doctors and patients. In addition, I learned 3D design tools to demonstrate my ideas and apply for a patent in 2017.
I was able to run all the way here with a body that had difficulty sitting in a chair for less than 30 minutes until 2019
because of two beliefs; the passion for a healthier life and the personal hope that my body will get better and better.
Now, NOOGI is a path to deliver the same hope to others who have similar experiences.
I tried many materials, angles, and designs to create the perfect chair that combines
a perfect posture with a beautiful design. I experimented how my body changed and its possibilities.
There are many chairs with outstanding functions. There are also many chairs with outstanding designs.
But only NOOGI can put this two together and help you have a balanced life.
Medical research and drawing for the 1st patent _2018 CEO Chanwook Park