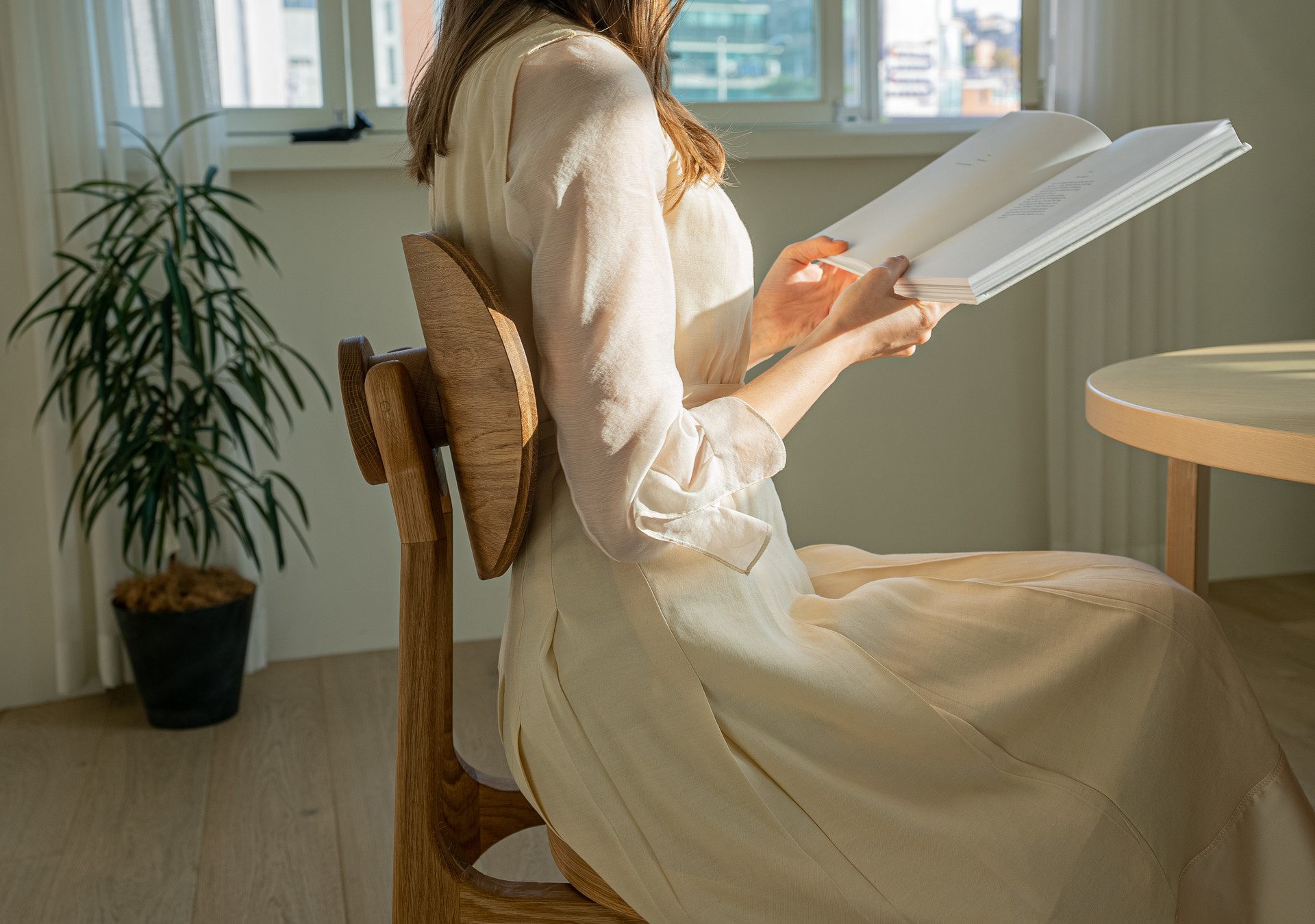 NOOGI invented a new ergonomic chair that satisfies both gorgeous
design and unique functions to correct posture.
Our goal is to prevent sitting-related back pain and to provide comfort
in the correct position for a healthy life.
If it is difficult to sit and maintain a correct posture, would it not mean that
there is a fundamental problem in the design of the chair?
On average, we spend more than 8 hours a day seated while working, eating, or driving.
If the chair you sit on induces an incorrect posture, in the next 5 or 10 years, your health will inevitably be affected.
NOOGI has put a lot of effort into an ergonomic design and function to help you maintain your body balance.
Your body needs to be comfortable if you don't want to lose your balance.
Why NOOGI?
A custom chair that fits your body
Have you ever worn custom-made shoes? You must have felt much more comfortable than off-the-shelf products.
Why does it happen? It is because we have a slightly different foot shape and size.
In another case, even if you and your friend are same 170cm tall, body proportions are bound to be different; Some may have longer legs, and some may have shorter legs.
So, all NOOGI chairs are customized to fit your body properly. Improve your healthy posture habits with us.
2021
Gold Prize of Salon International des
Inventions Geneve, Geneva, Switzerland
Gold Prize of Seoul International
Invention fair (SIIF), Seoul, Korea
Best Inventor Prize of Seoul International
Invention fair (SIIF), Seoul, Korea
Bronze Prize of iENA, Nurnburg, Germany
Good Design Award Winner, (Australia, Korea)
2022
EDA, Ergonomic Design Award
Patent No.
EP_ 3831246 B1
US_ 10,945,528 B1
KR_ 10-2136560
"There are good ergonomic chairs or design chairs,
but only NOOGI covers both at the same time."
Chanwook Park_CEO of NOOGI